I am linking up with Sandra from Diary of a Stay at Home Mom for Happy Homemaker Monday
♥♥The Weather♥♥
40's and 50's this week and plenty of sun! Thank the Lord spring is on its way!
♥♥How I am feeling this morning♥♥
Tired. I've been sick and I am still dragging. I don't have much of a cough, buy my lungs hurt and I have been having terrible body aches.
♥♥On my mind♥♥
Of course I am going to post about the Coronavirus again. I'm in Michigan and the closest cases to me are in Illinois and Wisconsin. I've been reading too much and while I am far from panicking, I did get prepared. We have at least 3 weeks worth of food, cat supplies, cleaning and paper supplies. I have seen that in places where there are a few more cases (WA, CA) that people are starting to panic and empty shelves. With my back and leg issues, I'm physically incapable of standing in lines for hours and hours - so I feel a lot better knowing that I have what i need to take care of my family.
♥♥On the breakfast plate♥♥
Garlic noodles? Yeah. It's that kind of day.
♥♥On my reading pile♥♥
Did I finish a book last week? OMgoodness I can't even remember! 😂 I'm about 1/2-way through Winter World by A.G. Riddle. Next up is Sharing Jesus by Jefrey McClain Jones. This is the 3rd installment of the Seeing Jesus books. The first two were really amazing! I'm also still reading Tess of the D'urbeyvilles - this will probably take me several weeks!
♥♥On my tv♥♥
*When Calls the Heart
*Criminal Minds
*YouTube
*Forensic Files II
♥♥On the menu this week♥♥
This week I'm going to prep a bunch of different things and I plan to mix and match them for lunches and dinners. As a reminder, I am working toward becoming vegetarian. I still have turkey bacon on the menu this week as I am using up what I had in the freezer.
You also may notice a lot of Boca products mentioned. That's because I combined Fetch and Ibotta rewards to get them on the cheap! Regularly 2.88 per box @ Walmart. I bought 6 and received $6.00 from Ibotta and 2.50 from Fetch! It ended up being very close to half price. I got the All American burgers for me, "turkey" burgers for Emily (they are vegan) and 2 boxes of Chik'n for us both.
Roasted, diced sweet potatoes

Sauteed mushrooms, garlic, onions

Brown rice

Roasted chick peas

Salmon

Whole grain pasta

Crispy tofu (1/2 marinated in Soyaki, the other in peanut sauce)

Roasted brussels sprouts, carrots, broccoli

Vegetarian "grounds" cooked with spices and onions
Breakfasts for the week will be my usual "hash"- eggs, turkey bacon, diced potatoes and sweet potatoes
Lunches will mostly be Buddha bowls combining things from above.
Sunday
- Vegetarian double decker tacos (similar recipe in link)
Monday
- Ramen noodles with vegetables and crispy tofu with peanut sauce
Tuesday
- Chik'n "burgers" with sweet potato fries
Wednesday
- Korean Bibimbap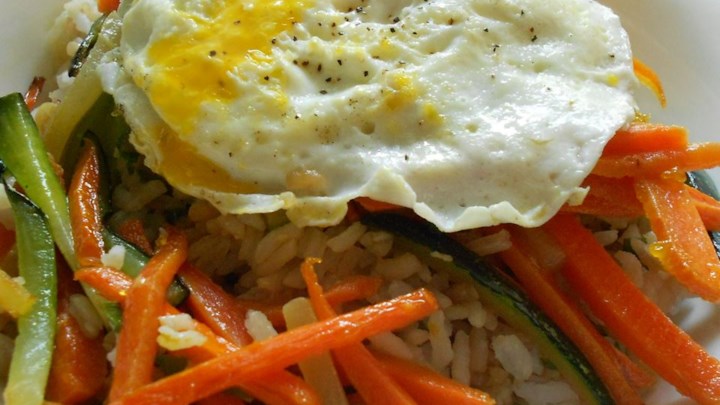 Thursday
- Homemade bbq Chik'n pizza w/ red onion and arugula
Friday
- Pasta with vegetarian bolognese
Saturday
- Boca All American Burger and seasoned oven fries
♥♥Looking around the house♥♥
I've been doing laundry and dishes while meal prepping today. That's about it. I was planning on getting some spring cleaning done this weekend - but I don't feel fully recovered from this stomach bug I had. I just feel weak and achy mostly.
♥♥Chore I'm not looking forward to today, or this week♥♥
Anything that involves leaving the house! 😄
♥♥To relax this week, I will♥♥
* Read
* Bible study
* TV
♥♥On my prayer list♥♥
*The President and Vice President - they are getting hit really hard with how they are handling this virus - no matter what they do. Prayers that they keep the faith and make the hard decisions.
*All those afflicted with the coronavirus. China, Iran, and Italy (60 countries in total I believe)
*Our country - praying that people will be kind to one another!
*My family and friends
♥♥Devotional/Bible Verse/Study♥♥
I'm starting my last week of the Seamless study. It's been a great foundation to start the year on. So happy that I chose it. I ordered my next study as I wanted to be able to jump right in. It's the Beth Moore study "David: Seeking a Heart Like His".