THE WEATHER:: It's a very traditionally cold January type of weather this week. Highs in the 20s. We might get some snow mid-week.
RIGHT NOW I AM:: Relaxing. I just got back from Meijer for grocery shopping and Dollar Tree for some fun goodies.
PLANNING:: The kids and I are going over to my dad's this evening. I'm going to make everyone dinner. Meatloaf, potato wedges, veggies, and a big salad.
ON MY READING PILE:: I finished "Caroline: Little House Revisited". You can read my review HERE.
I'm mid-way through "Find Me Unafraid". I started this book a long time ago, took a break and now I am back.
I started Tana French's "In the Woods" last night. It was on sale for Kindle at 2.99 and I have heard good reviews.
ON MY T.V.::
Binge watching Hawaii 5-0
YouTube videos
FAVORITE BLOG/VLOG THIS WEEK:: I really, REALLY want to make one of these amazing "junk journals". I love how this YouTuber uses hers to document her everyday life. I've already purchased some of the materials needed! Squeeeee!
FAVORITE THING OF THE WEEK:: How happy and appreciative my dad was when I cooked dinner for the family on Saturday. I wish he would let me do more for him. I would cook him dinner every night if he'd just let me!
MY MENU PLAN::
BREAKFASTS:: I plan to try the two-ingredient dough that has broken the internet! Not sure how I'll use it yet, but most likely I will try these everything bagels.
Breakfast hash using Simply Potatoes
LUNCHES::
Skinny Ms. Chickpea Mediterranean Rice
Also going to make a chicken and vegetable stir-fry over quinoa
DINNERS::
Slender Kitchen's Lemon and Broccoli Pasta with Shrimp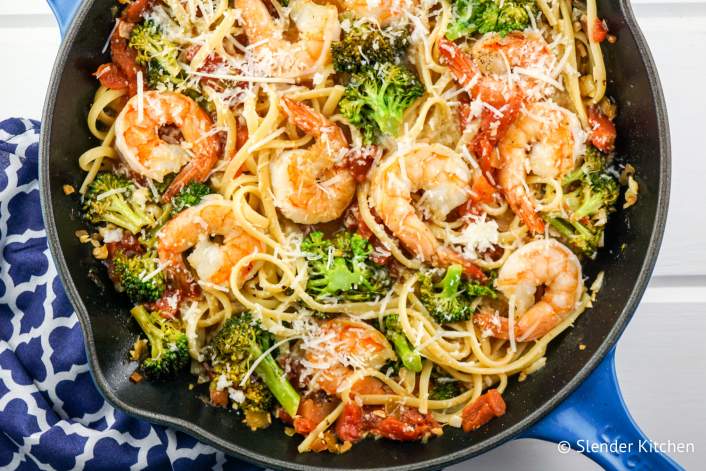 Spaghetti & Turkey Meatballs
Turkey tacos
Leftovers
Slow Cooker Cajun Red Beans and Rice
Fish Taco Cabbage Bowl
WINNING RECIPE OF LAST WEEK:: Super simple but it will definitely go into the rotation. It was quick, easy, and yummy. (p.s. I used the Aldi multigrain wraps)
BBQ CHICKEN FLATBREAD PIZZA
TO-DO LIST::
Sunday: Meal prep, clean, Bible study
Monday: Work, pick up a few odds and ends @ Aldi
Tuesday: Gym, work, Weight Watcher's Meeting, Bible study, read
Wednesday: Gym, work, doctor's appointment (finally getting my knee checked out)
Thursday: Work, visiting a friend
Friday: Gym, work, thrifting with Emme
Saturday: Family day with kids and family
MY PLANNERS THIS WEEK::
(My main planner)
(My health/fitness planner)
TRYING TO BE CREATIVE:: I am going to try and make this $2 heart garland from Tater Tots & Jello. I bought the ribbon and felt hearts, so I am ready to go!
FROM THE CAMERA::
WHAT I'M LOOKING FORWARD TO:: After hurting my knee AGAIN - I am looking forward to being completely independent again. I have had to rely on my daughters to help more with the housework and shopping, etc. While I think they need to do their share, I don't want them to HAVE to do it because I'm unable.
GRATEFUL:: Wednesday morning I was on my way to work. It had been warmer on Tuesday and a lot of the snow melted, so there was a sheet of ice on everything. I slid through at least 3 stop signs. It was the kind of ice you can do nothing about. At a stop light after a mild curve, I was going very slow and started to pump my brakes and I started to fishtail and slide into the car in front of me. I was able to steer into the median, praying the whole time that I didn't hit anyone. I missed hitting a pole in the median by less than a foot when I finally was able to stop. Then I saw in my rearview mirror a black SUV hitting the same patch of ice and doing a full 360 before sliding toward us. I started praying again and he was able to find some control. I was SO SO grateful to God that I was able to avoid hitting anyone or anything! I felt God with me, that's for sure! <3