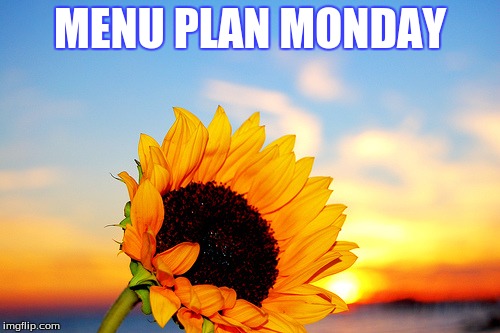 The weather outside is::::
Today is really pretty right now, but we are expecting rain and thunderstorms later in the afternoon!
On the breakfast plate this morning::::
Nothing yet - but I am having my morning caffeine!
As I look outside my window:::
I realize I already need my grass cut again! It's a never-ending cycle!
Right now I am::::
Procrastinating getting into the shower and going grocery shopping!
As I look around the house::::
I see quite a few things that still need straightening up - but definitely improved since yesterday!
On today's to do list::::
TO DO:
Grocery shopping!

Sweep and mop the kitchen floor

Lesson planning for the next week

Help Jake study for his English final, a test on "Their Eyes Were Watching God" by Zora Neal Hurston

Cook ahead breakfasts for the coming week

Homeschool "homework" with Emily (we do an ASL class on Sunday together, watch some type of video - this week it's episode 3 of Story of US - and an art lesson)
Currently reading::::
I am reading a few things. "Interview with the Vampire" for our family book club. "The Poisonwood Bible" I am re-reading - savoring. "Homeschooling the Teen Years" and starting the third in "The Immune" series by David Kazzie.
On the TV today::::
I'm a little lost with all my seasons ended in most things! Looking forward to the start of:
Graceland season 3 - starts June 25th
So You Think You Can Dance - starts June 15th
Watching the final episode of When Calls the Heart
Dance Moms
I need something new to binge-watch on Netflix!!!!! Help appreciated! :)
On the menu this week::::
Sunday: My boy's choice - Burrito bar! He likes beef and refried bean burritos, my oldest wants a 'cheeseburger burrito' and I will have the homemade version of the Taco Bell burrito with Fritos crunched up inside with cilantro lime rice. This one looks good!
Monday: Barefoot Contessa's Shrimp scampi linguini with broccoli.
Tuesday: Slow Cooker pork, baked potatoes and corn on the cob (all in one pot) green beans
Wednesday: Family dinner @ parents' house
Thursday: Grilled chicken using the GF grill, Barefoot Contessa's roasted Brussels sprouts (see video below) and rice.
Friday: Steak Caesar salads along with our first family book club meeting!
In our homeschool:
9th grade is going along well. Em is working really hard in some subjects, not so thrilled with others. I'm planning a 1-week in-depth astronomy unit study at the end of the month, as she is very interested in astronomy and she is not taking that until she starts 10th grade!
Prayers, Inspirational Quotes or Devotionals::::
I am very stressed this week - so I will be repeating I Peter 5:7