This week's question is - What 10 books do you want to put in your beach bag this summer?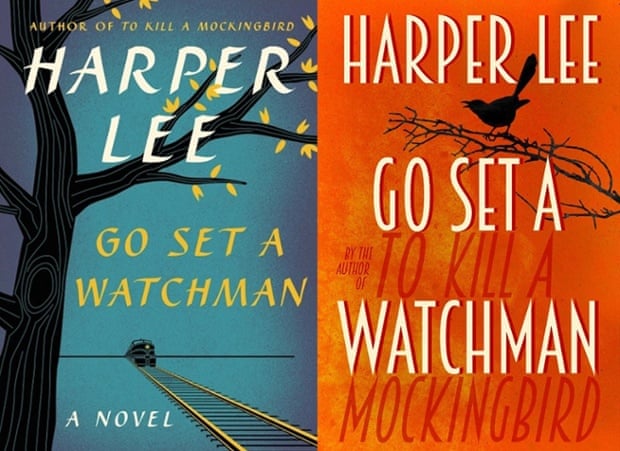 Here are mine, in no particular order:
Judy Blume's new novel - In the Unlikely Event.

In 1987, Miri Ammerman returns to her hometown of Elizabeth, New Jersey, to attend a commemoration of the worst year of her life. Thirty-five years earlier, when Miri was fifteen, and in love for the first time, a succession of airplanes fell from the sky, leaving a community reeling.

Wild: From Lost to Found on the Pacific West Trail by Cheryl Strayed.

At twenty-two, Cheryl Strayed thought she had lost everything. In the wake of her mother's death, her family scattered and her own marriage was soon destroyed. Four years later, with nothing more to lose, she made the most impulsive decision of her life. With no experience or training, driven only by blind will, she would hike more than a thousand miles of the Pacific Crest Trail from the Mojave Desert through California and Oregon to Washington State—and she would do it alone

Go Set a Watchman by Harper Lee.

Originally written in the mid-1950s,

Go Set a Watchman

was the novel Harper Lee first submitted to her publishers before

To Kill a Mockingbird

. Assumed to have been lost, the manuscript was discovered in late 2014.

Just Kids by Patti Smith.

In Just Kids, Patti Smith's first book of prose, the legendary American artist offers a never-before-seen glimpse of her remarkable relationship with photographer Robert Mapplethorpe in the epochal days of New York City and the Chelsea Hotel in the late sixties and seventies.

Americanah by Chimamanda Ngozi Adichie.

Ifemelu and Obinze are young and in love when they depart military-ruled Nigeria for the West. Beautiful, self-assured Ifemelu heads for America, where despite her academic success, she is forced to grapple with what it means to be black for the first time. Quiet, thoughtful Obinze had hoped to join her, but with post-9/11 America closed to him, he instead plunges into a dangerous, undocumented life in London. Fifteen years later, they reunite in a newly democratic Nigeria, and reignite their passion—for each other and for their homeland.

Shooting Kabul by NH Senzai.

In the summer of 2001, twelve year old Fadi's parents make the difficult decision to illegally leave Afghanistan and move the family to the United States. When their underground transport arrives at the rendezvous point, chaos ensues, and Fadi is left dragging his younger sister Mariam through the crush of people. But Mariam accidentally lets go of his hand and becomes lost in the crowd, just as Fadi is snatched up into the truck. With Taliban soldiers closing in, the truck speeds away, leaving Mariam behind.

Angel's Walking by Karen Kingsbury.

When former national baseball star Tyler Ames suffers a career-ending injury, all he can think about is putting his life back together the way it was before. He has lost everyone he loves on his way to the big leagues. Then just when things seem to be turning around, Tyler hits rock bottom. Across the country, Tyler's one true love Sami Dawson has moved on.

Sons: The Good Earth Trilogy by Pearl S. Buck Sons

begins where

The Good Earth

ended: Revolution is sweeping through China. Wang Lung is on his deathbed in the house of his fathers, and his three sons stand ready to inherit his hard-won estate. One son has taken the family's wealth for granted and become a landlord; another is a thriving merchant and moneylender; the youngest, an ambitious general, is destined to be a leader in the country. Through all his life's changes, Wang did not anticipate that each son would hunger to sell his beloved land for maximum profit.

The Santangelos by Jackie Collins. I am SO SO excited for this one! I've been reading the Lucky Santangelo novels forever! She is one of my alltime favorite characters!

A vicious hit. A vengeful enemy. A drug addled Colombian club owner. A sex crazed Italian family. And the ever powerful Lucky Santangelo has to deal with them all, while Max-her teenage daughter is becoming The "It" girl in Europe's modeling world. And her Kennedyesque son, Bobby, is being set up for a murder he didn't commit. But Lucky can deal. Always strong and unpredictable with her husband, Lennie, by her side she lives up to the family motto-Never cross a Santangelo.

The Invention of Wings by Sue Kidd Monk

Hetty "Handful" Grimke, an urban slave in early nineteenth century Charleston, yearns for life beyond the suffocating walls that enclose her within the wealthy Grimke household. The Grimke's daughter, Sarah, has known from an early age she is meant to do something large in the world, but she is hemmed in by the limits imposed on women.